Air Conditioner Maintenance, AC Maintenance & Furnace Maintenance

in St. Petersburg, FL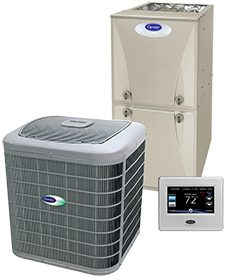 We offer maintenance programs (ESA Energy Savings Agreements) customized to your individual needs. Several benefits of being enrolled in one of our maintenance programs include receiving reduced rates on repairs and never any overtime charges. We have maintenance programs for residential customers and also offer commercial maintenance programs to businesses.
For more information and an estimate, please contact Chris Rogers at (727) 345-0317 or by email.
Why Preventative Maintenance?
One of the main benefits of preventative maintenance is to extend the life of your system. Our preventative maintenance programs help keep your cooling and heating equipment at peak performance to minimize energy costs and reduce unexpected breakdowns. Nine out of ten system failures are caused by dirt and dust. Clean systems restore capacity and decrease running time.
What Does Preventative Maintenance Cover?
As part of our preventative maintenance, we perform a 27 point check up which includes:
Calibrate thermostat
Adjust operating pressures
Inspect all safety controls
Adjust fan belts
Lubricate all moving parts
Check and tighten all electrical connections
Disinfect and wipe all accessible wires
Inspect all accessible ductwork
Inspect heater vent pipe
Adjust pilot light
Clean heat exchange or elements
Inspect burners or strips
Measure volts/amps on motors
Clean condensate drain
Check fan limit relay
Clean or replace 1″ air filters
Adjust fan safety control
Check breaker and fuse size
Measure temperature difference
Monitor starting capabilities
Disinfect and brush evaporator coil (inside coil) in place
Clean condenser coil (outside coil)
Algae treatment
Deodorizing
Inspect blower components
Clean primary drain pan
Measure correct air flow
Air Conditioner Maintenance in St. Petersburg, FL | AC Maintenance
Kron & West Air Conditioning
April 9, 2018
2021/11/30