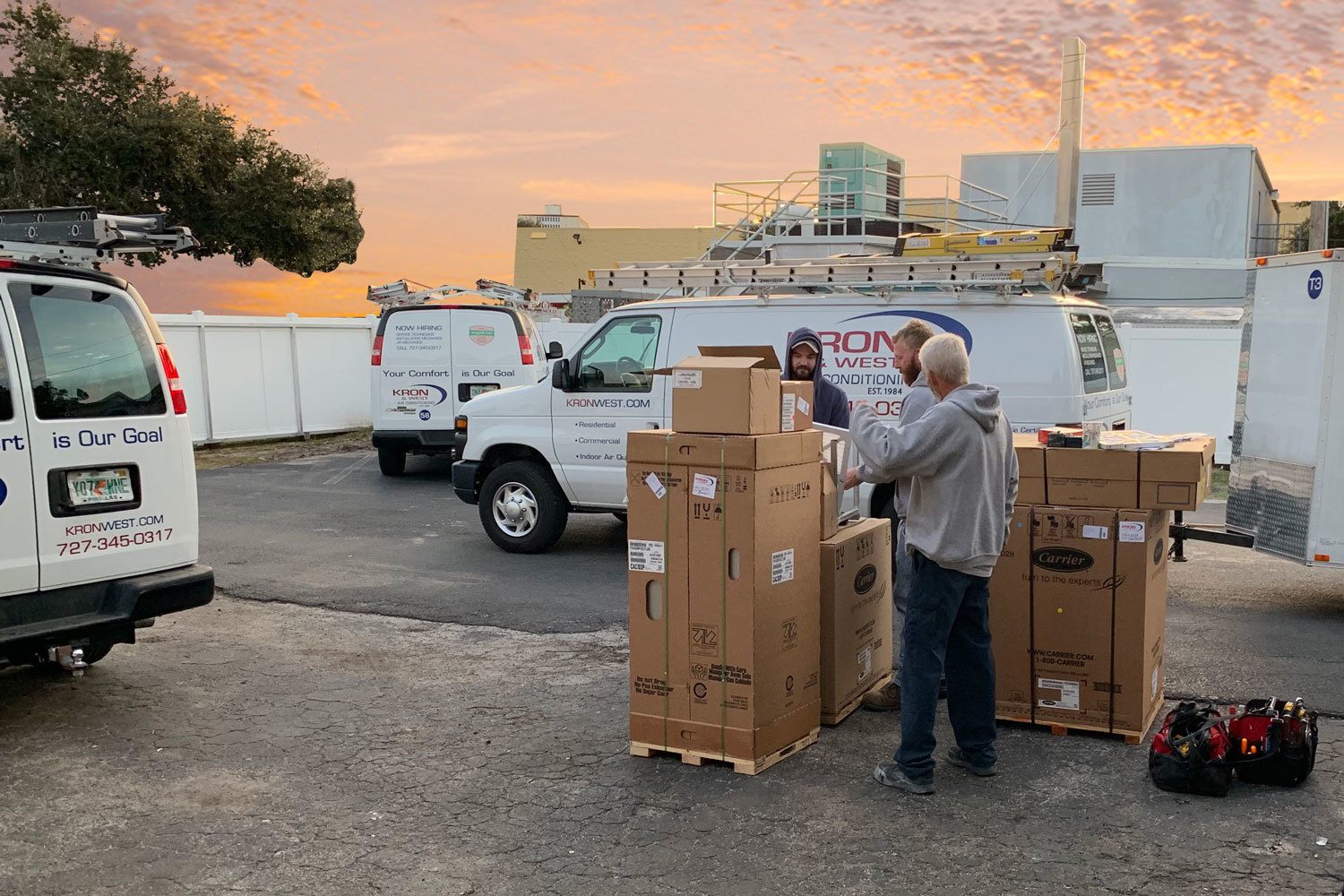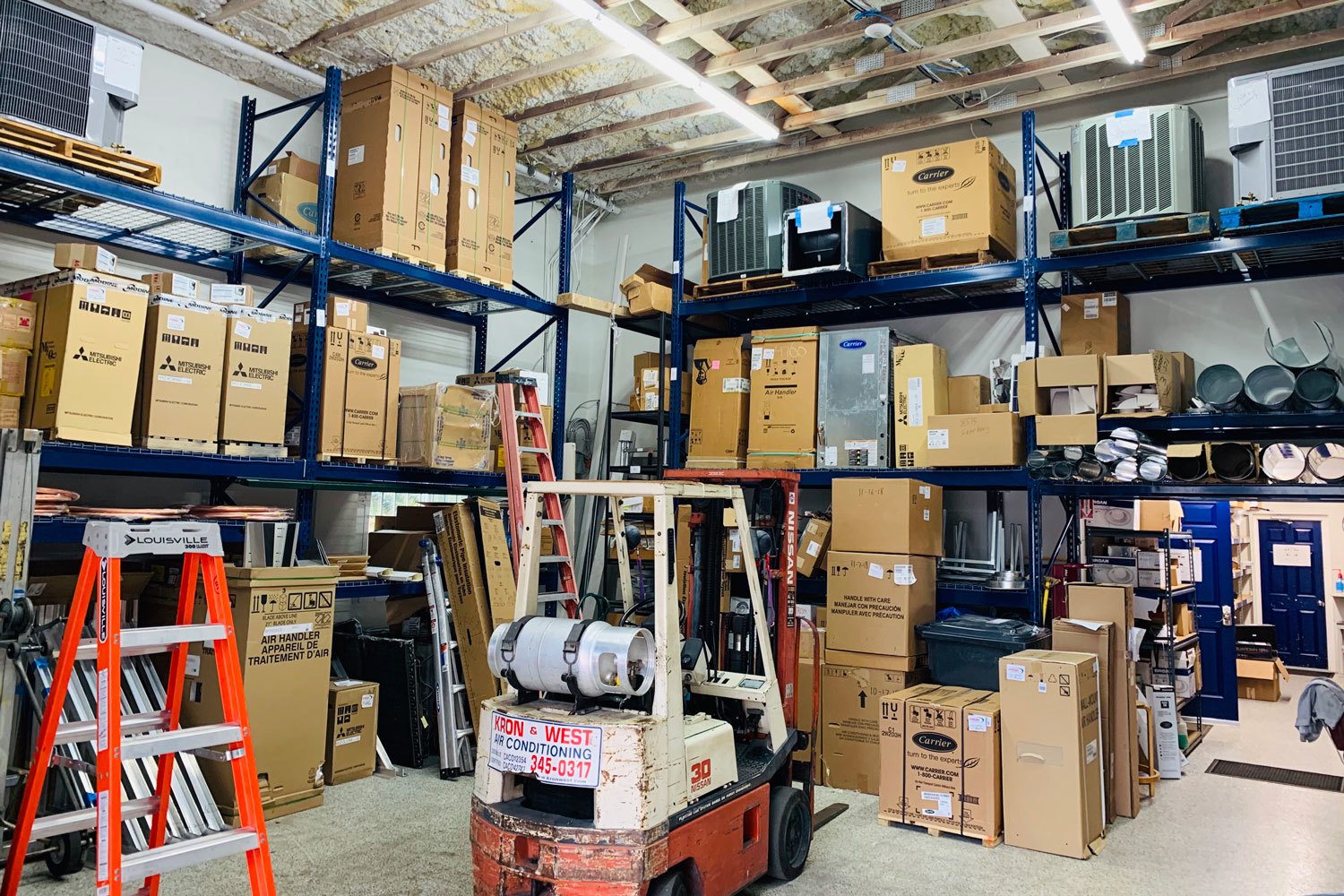 Our Warehouse
Here is our warehouse – we store parts, equipment, and other necessary items for your install. As each home is unique, so is each new Air Conditioning install.
Once your job sells, we order the equipment for your home.
The equipment is delivered to our shop via the distributor. The equipment is verified and checked for exterior damage.
At that time, it is stored safely in our warehouse until the install date, labelled with your name and job number.
Prior to the install day, our Warehouse Manager pulls all required parts and accessories for your job. He gathers supplies, such as copper, armaflex, duct board, concrete pads, air handler stands, filters, duct work, or anything else needed for your home.
On the day of install, our installers load your equipment and all additional parts then head to the location for the job.
They arrive with their van and trailer, all marked with the Kron & West logo, ready to start their day.
Using drop cloths and shoe protectors, they take care to protect your floors and belongings as best as possible.
Kron & West Air Conditioning
December 3, 2018
2023/09/30